Pretty Good Ball
Spending more and more time in Nashville over the past several years has opened our eyes to many new things. One of them, the hustle and bustle of the music industry, is a force not to be taken lightly. Having experienced both the highest of highs and the lowest of lows, our passion for the overall well-being of our dear friends quickly took center stage for us. We couldn't possibly be where we are without each one of them and our constant prayer is for protection over them both physically and mentally. Our new Nashville Tee is dedicated to all those chasing their own neon rainbow. Proceeds from the sales will be made payable to Pretty Good Ball to continue the fight.
Hope Women's Center
This one is near to our heart, and it has been an honor to serve alongside this team to bring this vision to life! Birthed out of a great desire to serve women in a crisis pregnancy in our area, it is Hope Women's Center's mission to be a Christ-centered organization committed to walking with women facing an unplanned pregnancy by providing life-affirming medical care, empowering women to make healthy and informed decisions, and providing compassionate support and mentorship to all those who walk through their doors. Because of the Lord's goodness and the overwhelming generosity of those who have donated already, the doors to Hope Women's Center will be opening in January 2022! We invite you to be a part of this journey!
The Jones Mission
We couldn't be more excited to partner with Ben and Alex Jones and help them with their foundation, The Jones Mission, which supports at-risk youth in the Nashville Tennessee area. Ben is the center for Tennessee Titans in the NFL. Ben played his college ball at the University of Georgia. Ben and his wife Alex are extremely passionate about at-risk youth and have a Celebrity Clay Shoot in Nashville to headline their efforts. Proceeds of the sale of "The Jones Mission" hat go directly to their cause.
Adopt-A-Cop
We were given the opportunity to assist in purchasing Cooling Vests, which are worn under a ballistic vest, and helps to lower and control the body core temperature for officers in our area. Proceeds from the sales of the "Adopt-a-Cop" hat go directly towards purchasing cooling vests.
Team Kristen
We are excited to have been able to come alongside the students and faculty of Stallings Island Middle School for the past 3 years in an effort to raise money in honor and support of one of their teachers, Kristen Evans, for MS research. Proceeds of sales from "The Kristen" hat and shirts go to Team Kristen, which is her fund raising effort for Multiple Sclerosis Research.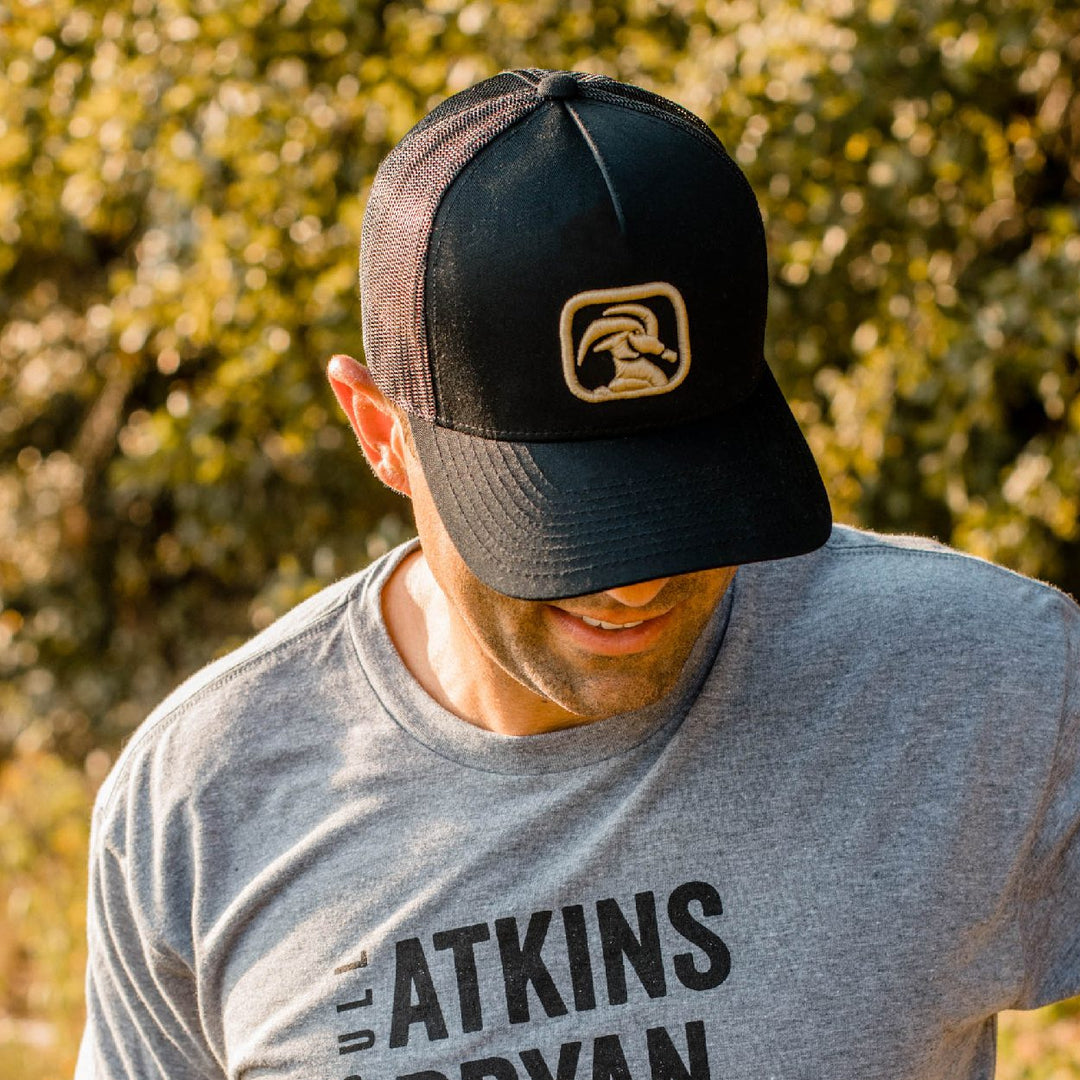 Guitar Pull
Talk about getting in our "Wheel House," this take the cake! The best Country Music has to offer for a great cause. Kicks 99 donates a portion of the proceeds from the Guitar Pull to the United Way of the CSRA. Easily the hardest music ticket to get every year and we're privileged to design and distribute exclusive products for the cause. What started as a simple hat design has grown into a full line of Guitar Pull Apparel, brought to you by yours truly!!